Zhuhai Zhujiang Vehicle Industry Co., Ltd. (referred to as Zhujiang Vehicle Industry) was founded in 1991 with a total investment of more than 100 million yuan and an area of ​​more than 80,000 square meters. It is approved by the Ministry of Industry and Information Technology and is mainly engaged in the research and development of motorcycles and parts. , Manufacturing and sales of motorcycle professional enterprises. It is one of the top 50 brands in China's motorcycle industry, and its products sell well all over the country, and are exported to more than 20 countries and regions such as Africa, Asia, South America, and Eastern Europe.
Zhujiang Bicycle Industry Co., Ltd. is located in Jinwan District, Zhuhai City, Guangdong Province, adjacent to Hong Kong and Macau; it is only a few minutes away from the main expressways connecting Guangzhou, Zhongshan and Shenzhen; it is only 20 minutes away from Zhuhai Airport and Gaolan Port. The so-called take up the convenience of water, land and air in the Pearl River Delta, and the transportation extends in all directions.
Zhujiang Motorcycle has been focusing on the R&D and manufacturing of motorcycles for more than 20 years. It has taken the lead in introducing Taiwan Guangyang engine development and production technology and advanced production equipment from Japan and Germany. It has a total of more than 300 teams with complete technology, production, management and sales structures. Among them, there are more than 50 technical research and development teams; there are 5 production lines with advanced equipment, 2 testing lines, 3 durability testing lines, and various testing equipment. units/year production capacity. The self-produced core component, the engine, is powerful, durable, fuel-efficient and environmentally friendly, and has been recognized by the industry and consumers. Under the historical precipitation of excellent quality, the "Pearl River" brand series motorcycles are called "old brand, I trust" by the majority of consumers.
Zhujiang Vehicle Industry always adheres to the market-oriented principle, follows the development concept of "New Pearl River, New Beginning, Eternal Quality" and the quality policy of "Quality First, Service First", and constantly improves development, manufacturing, sales and service. management system, and obtained ISO9001:2008 quality system certification. Relying on its own spirit of continuous innovation and improvement and the accumulation of more than 20 years of professional experience, and absorbing the advanced technology essence and orderly management system at home and abroad, it has formed a complete and distinctive nation that is deeply loved by consumers. High-quality "Pearl River" brand series motorcycles and engines; especially the enduring CG series ZJ125-6R, Wuyang series ZJ125-3R and self-patented series ZJ150-8R motorcycles are more popular among consumers.
ZHUHAI ZHUJIANG VEHICLE CO.,LTD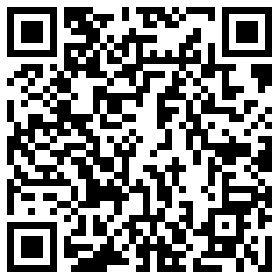 Scan to view mobile navigation
---